We spend so much time sleeping (well…less than I would like being a mom of 2) that I wonder how is my sleep effecting my aging process. I'm a night grinder, and recently I had to dust off my night-guard because my jaws were locking and I was in a constant state of pain. My dentist cleaned it up for me and smoothed it out to fit once again (as I hadn't worn it in over 2 years) and not only did my jaw feel better, but my husband noticed that my skin was looking smoother. He actually documented my brow furrowing as I slept without my night guard and my face totally relaxed as I slept with my night-guard.
It was an Ah-ha moment for me – what other habitual movements had I been inclined to while I slept?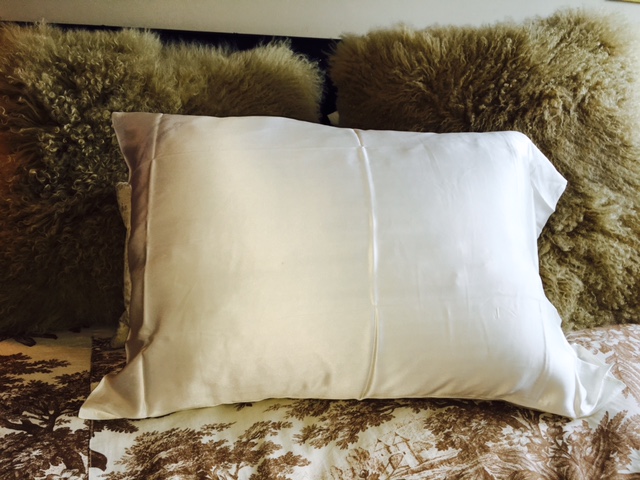 I always have slept on my tummy with my face smushed into my pillow. I noticed my smile lines on one side getting deeper as a result and I started researching what I can do to prevent this. I started reading about the benefits of sleeping with a silk pillowcase and decided I must have one. I waited for Cyber Monday to make my purchase, as the good ones (high thread count – I ended up purchasing a 100% silk 25 momme from Fisher's Finery) are not inexpensive. I just started using my pillow this week, and besides for the fact that my bed feels heavenly, I am convinced I am waking up less creased. Silk pillowcases are also supposed to do wonders for your hair so that's an added beauty bonus for me!
What other non-beauty, beauty products do you swear by? Tell me in the comments below!