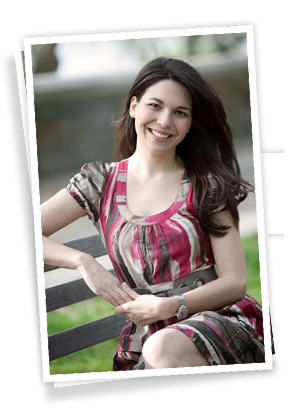 I grew up in the beauty industry. I got my first facial when I was just 3 years old. My early childhood memories consist of mixing scrubs, naming lipsticks and practicing the perfect pedicure. I love writing and sharing my beauty tips. As a mom of two, I enjoy sharing my healthy and natural tips for baby and mommy from baking a vegan, egg-free first birthday smash cake to creating effective pre- and post-baby skin care routines.  I hope you enjoy my blog on wellness, beauty, style and baby for busy women on the go! 
Shiri Sarfati is a beauty and wellness expert dedicated to helping women discover their second chance for healthy complexions and lifestyles. She is also the Founder of BeautySomething.com, a news / media site covering shareable and trending beauty stories.
She has been featured and quoted in numerous trade magazines including WWD, BE, Skin Inc and Day Spa Magazines as well as The New York Times, Metro, Pregnancy & Newborn and on CNN, CBS and FOX and has been an invited speaker at international conferences including Les Nouvelles Esthetique in Greece, Congreso International de Estetica y Cosmetologia in Mexico, and HBA Global Expo in New York.
She graduated from Barnard College, Columbia University and has a Masters degree in Cosmetic and Fragrance Marketing and Management from The Fashion Institute of Technology. She lives in Miami with her husband and two boys. 
Disclaimer: Shiri Sarfati is a participant in the Amazon Services LLC Associates Program, an affiliate advertising program designed to provide a means for sites to earn advertising fees by advertising and linking to amazon.com.
---